Mercedes Pack Light Plus
V 3.0 Release2 all DLC only 1.22x Mod für Eurotruck Simulator 2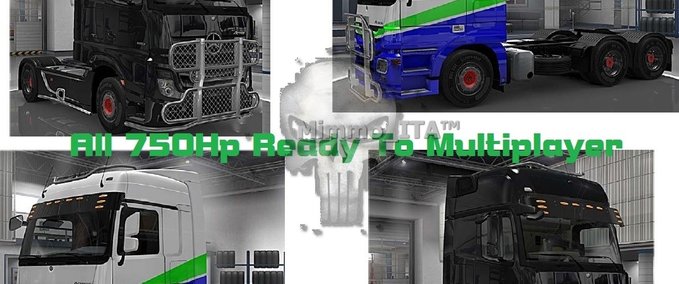 Beschreibung
Actros 2014 4x2, 6x2 taglift, Actros MP3 4x2, Actros Sleeper 6x4, is in truck dealerships with, Volvo FH16 750 Hp, wheels Sirius, Bullbar bottom, NEW Bullbar front, Bullbar top, The mod works by purchasing and installing the Dealer Truck Accessories , LED lights etc. By purchasing the truck with all accessories and saving the game the MOD can be removed, and the truck can be used in multiplayer! PS: If you make changes to the truck accessories without the MOD installed, the game would crash. All changes must be made at the time of purchase, or before you remove the mod.
Credits
Mimmo_ITA™
Änderungen
18. Dezember, 12:00 Uhr

Version 3.0 Release2 all DLC only 1.22x

Only For 1.22x Added RUNNER Paintable tire

14. Dezember, 23:57 Uhr

Version 3.0 All DLC not 1.22x
Dateien

Empfehlungsrate
-/-
noch nicht genug Stimmen
Ist dieser Mod besonders empfehlenswert?
V 3.0 Release2 all DLC only 1.22x
}