Addon for the Trailers and Cargo Pack v5.3 from...
V 5.3 Mod für Eurotruck Simulator 2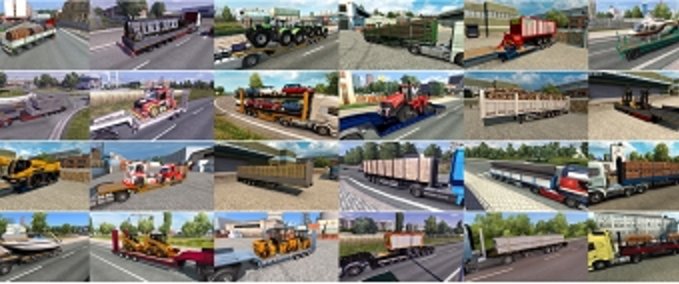 Beschreibung
Diese Ergänzung ist für Fans von ungewöhnlichen Verkehr und schwere Ladung gedacht.

Diese Ergänzungen erhöhten die Masse 60 Jazzycat's Ladungen und 21 Standard-Ladungen.
Die Kosten für bestimmte Waren wurden auf 30% erhöht.

Die Hauptmodi können Sie auf der Website des Autors (Jazzycat) herunterladen.

Dieser Mod beansprucht keinen vollständigen Realismus.

Verbinden im Spiel:
1. Steckerkarte anschließen.
2. Verbinde den Hauptmod (Jazzycat) im Spiel
3. Um die Datei aus der ursprünglichen mod ähnliche Datei aus meiner Addons zu ersetzen.

Wenn Sie das Gegenteil tun, kann das Problem sein.

AUFMERKSAMKEIT! OHNE BASIS MOD WIRD NICHT ARBEITEN!
Credits
Author of the main mod: Jazzycat
Author of this addon: Tornado
Änderungen
23. Juli, 16:19 Uhr

Version 5.3
Dateien

Empfehlungsrate
-/-
noch nicht genug Stimmen
Ist dieser Mod besonders empfehlenswert?
}